Gallery - May 2008 - Sandra Samaniego
Candy Stick etc.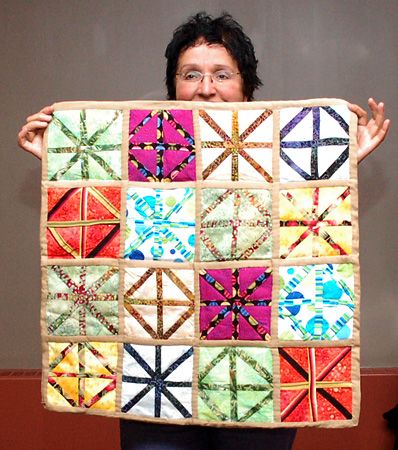 by Sandra Samaniego
Shown at the April 2010 guild meeting.
Wall hanging using the Sugar Stick block from the Empire Quilters September 2009 Block of the Month pattern. The piece includes a variation on the block that Sandra made accidentally — and then decided that she liked! Sandra considers variation block to be a Happy Accident.