Workshops
Empire Quilters workshops are always inspiring, popular and fun!
Our Workshops this year are at The Alliance for Resident Theatres, 520 8th Avenue at 36th Street, Suite 319.
As of November 2016 and going forward, you will need to bring Photo-ID with you in order to get into the workshop space.
The workshop fee is $65 for Empire Guild members and $75 for non-members
PLEASE NOTE THAT THE OCTOBER 15th 2017 WORKSHOP WILL BE HELD AT 343 Eighth Avenue NYC 10001.
Previous Workshops
Tumbling Blocks with Edward M. Bostick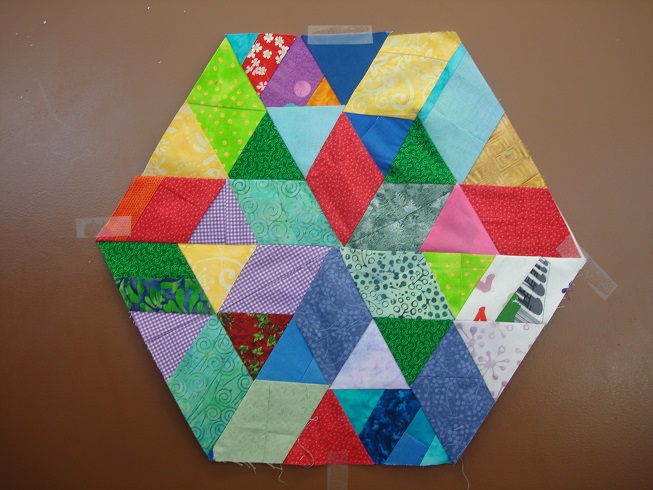 Edward M. Bostick, Ed to his friends, will be teaching one of his favorite blocks -
Tumbing Blocks - and will show how to make color shoices - his specialty - to
emphasize the charm and difficulty of this historical block.
$65 for Members ($75 for non-members)
Bobbin Quiltin' Fun! Workshop - with Michelle Scott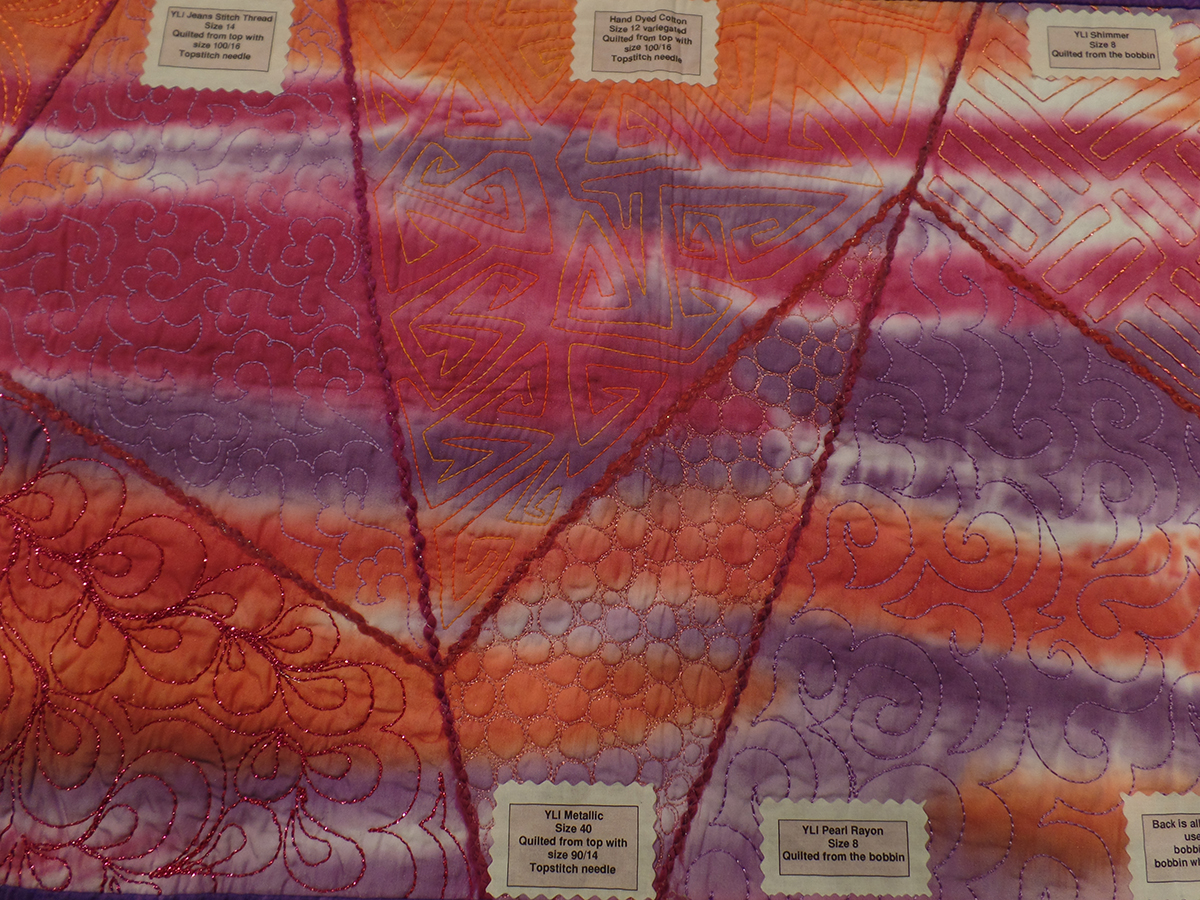 Michelle Scott, well-known quilter and teacher, asks: Why agonize over breaking needles and shredded threads when doing decorative quilting? You can simply flip the quilt and machine quilt it up-side-down! Bobbin' Quiltin' Fun is the fusion of a basic and advanced machine quilting class! If you have some free motion quilting experience but want to enhance your skills with decorative threads like rayon and metallics, this is your class. We problem solve decorative threads and yarns with different tips and tricks I use to put threads through the top needle. If that doesn't work, we'll bobbin-quilt it!
You'll get familiar with your machine, adjusting both top and bottom tension while learning all those cool quilting patterns that don't need marking. Take machine quilting to the next level as you create your own interesting patterns without templates - learn those fabulous free motion "doodle" designs you do not need to mark!! In this incrediblely fun and creative class, we experiment with beautiful decorative threads – even those tough ones that keep breaking in your machine! Other things we explore – free motion zigzag and some fusible appliqué! This is an information packed class! We'll also create a great wall hanging of threads and yarns to practice new surface embellishment skills! You learn how easy it is to stitch exquisite threads from the bobbin of your sewing machine. We'll even mahcine couch with funky yarns!
Level: Beginner through Advanced. Based on the AQS book by Michele Scott