The

Empire Quilters - Block of the Month
We are working on some exciting blocks for our 2018-2019 Guild Year.
If you are not familiar with how the Block of the Month, here's how it works: Bring your completed block(s) to the meeting and enter your name in the drawing. (If you bring two blocks, you enter your name twice.) The winner receives all the blocks and a stunning new quilt top is almost done! Stop by the BOM table at guild meetings to admire all the blocks before the drawing. (But you can't win if you don't "play.") This is a fun way to make friends and feel more connected with the group.
There are no Quilt Police here — this is a Stress-Free Zone! So join the fun.
January 2019 - Kitty Corner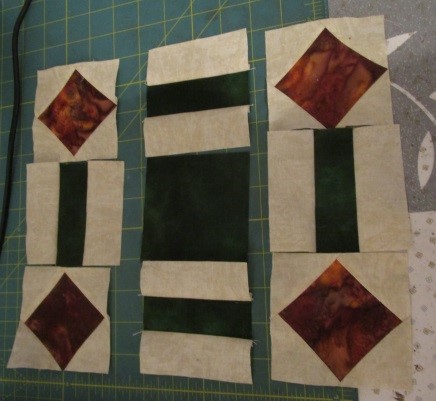 Click Here for instructions for the January 2019 Block of the Month
November 2018 - Disappearing Four Patch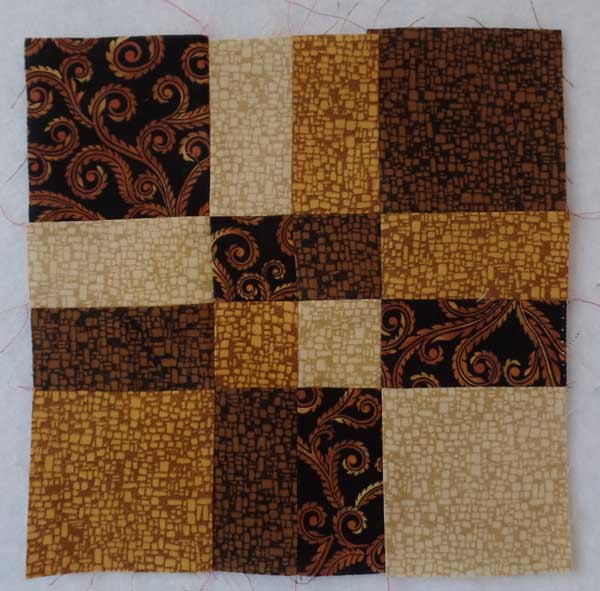 Click HERE for November BOM 2018 Instructions
EMPIRE THANKS Judy Johnson and the Northern New Mexico Quilt Guild (http://www.nnmqg.org) for the instructions and layout.
October 2018 - Maple Leaf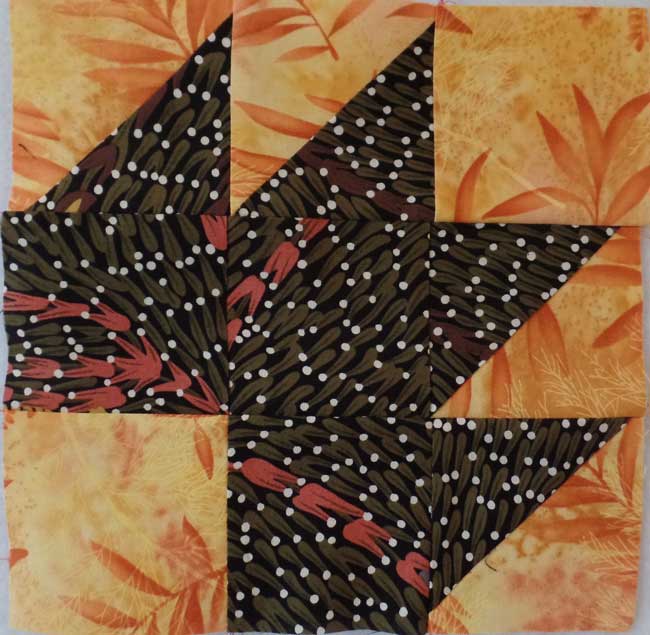 Click HERE for October BOM 2018 Instructions
September 2018 - Churn It Again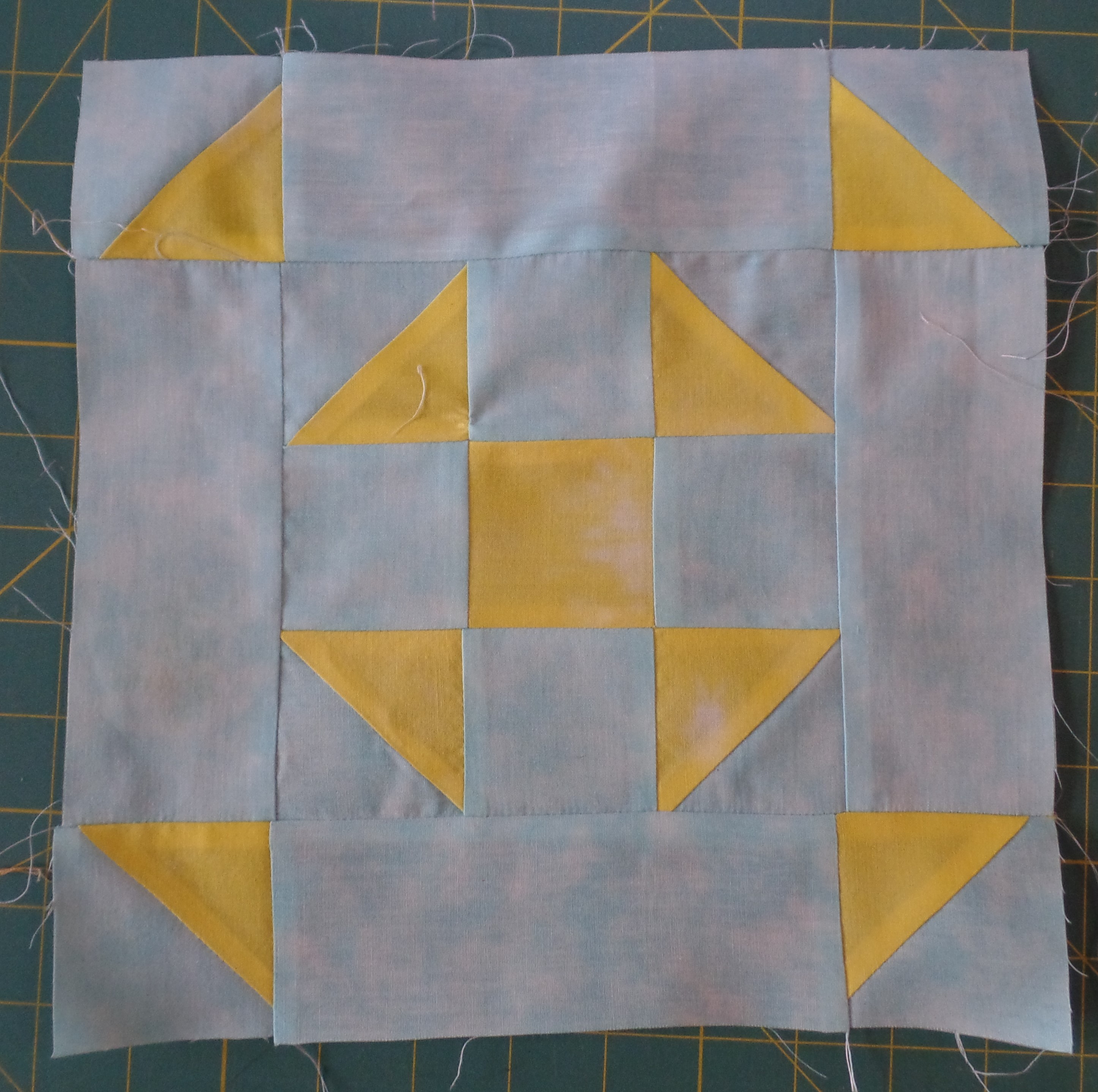 Click the link for September 2018 BOM Instructions
June 2018 - Needle Turn Applique Circles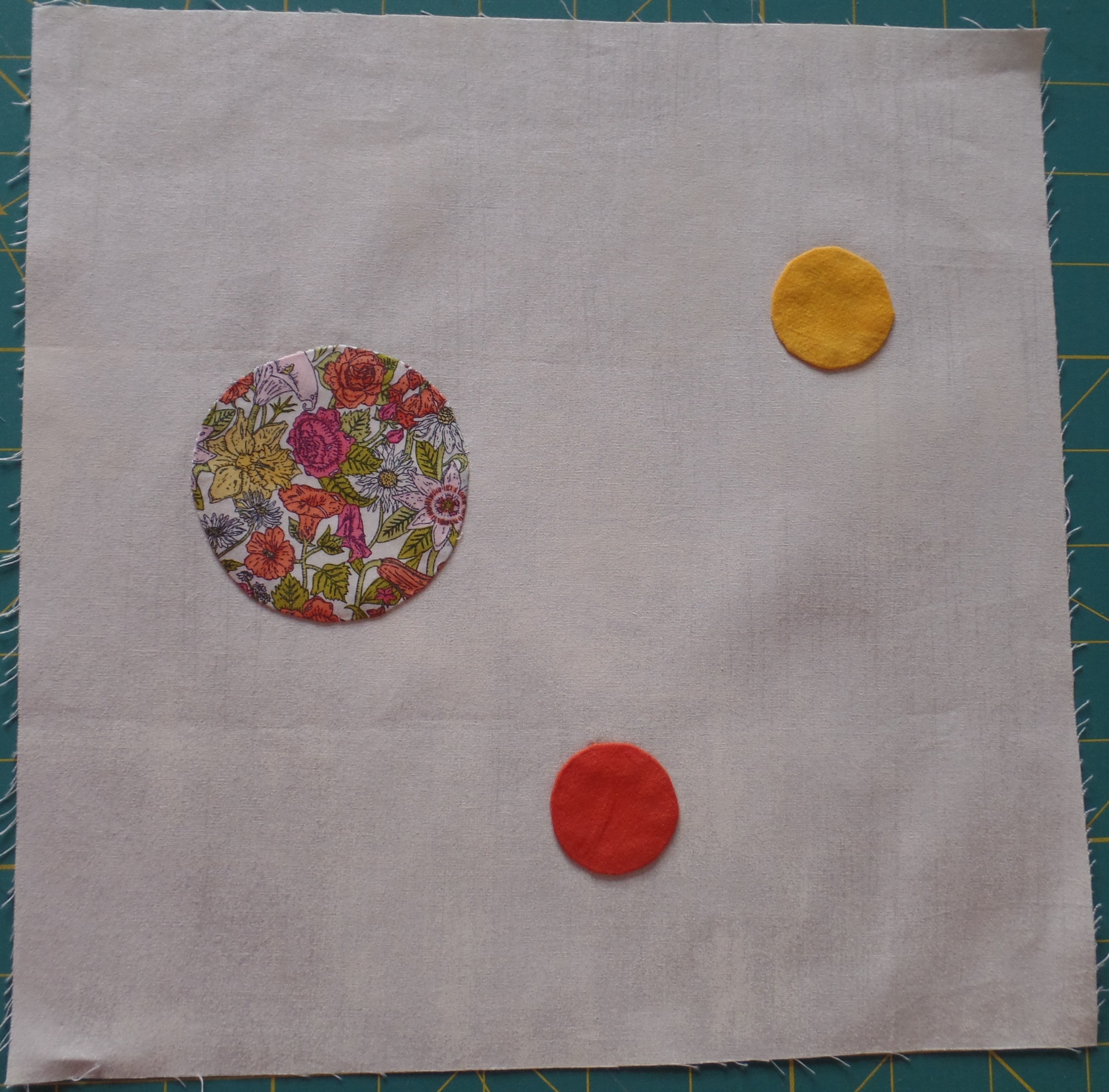 The June BOM as taught by Sarah Fielke
There are 2 video links for this one. In the first video tutorial Sarah will teach you how to make perfect circles for applique and the second video demonstrates how to needle turn applique. You can use anything round to make your circles, cups, glasses. You'll need cardboard, aluminum foil, a thin longish needle like a milliners and thread, the thinner the better. 80wt is best but 50wt works just as well. :) The thread color should match the color of your circle.
Cut a square of white or reads as white fabric 5 1/2" square. The circle can be any size you like (that is smaller than 5") and any color you like. If you are feeling ambitious you can use a 10 1/2" square and multiple circles. Make sure to leave 1/4"- 1/2" all around the square.
Video 1 How to make Perfect Applique Circles.
Video 2 How to do Needle Turn Applique.
Empire thanks Sarah Fielke for graciously allowing us to use her video's and methods.
May 2018 - 12 1/2" Log Cabin
Here is a link to a PDF with the instructions May 2018 BOM
April 2018 - 10 1/2" Whatever Block
There are no instructions this month. As long as it's 10 1/2" it's good! A great way to use up scraps. Just sew the scraps together until you get a 10 1/2" square's worth and trim!
February 2018 - ROMAN STRIPES - Black and Small Scale Colored Fabrics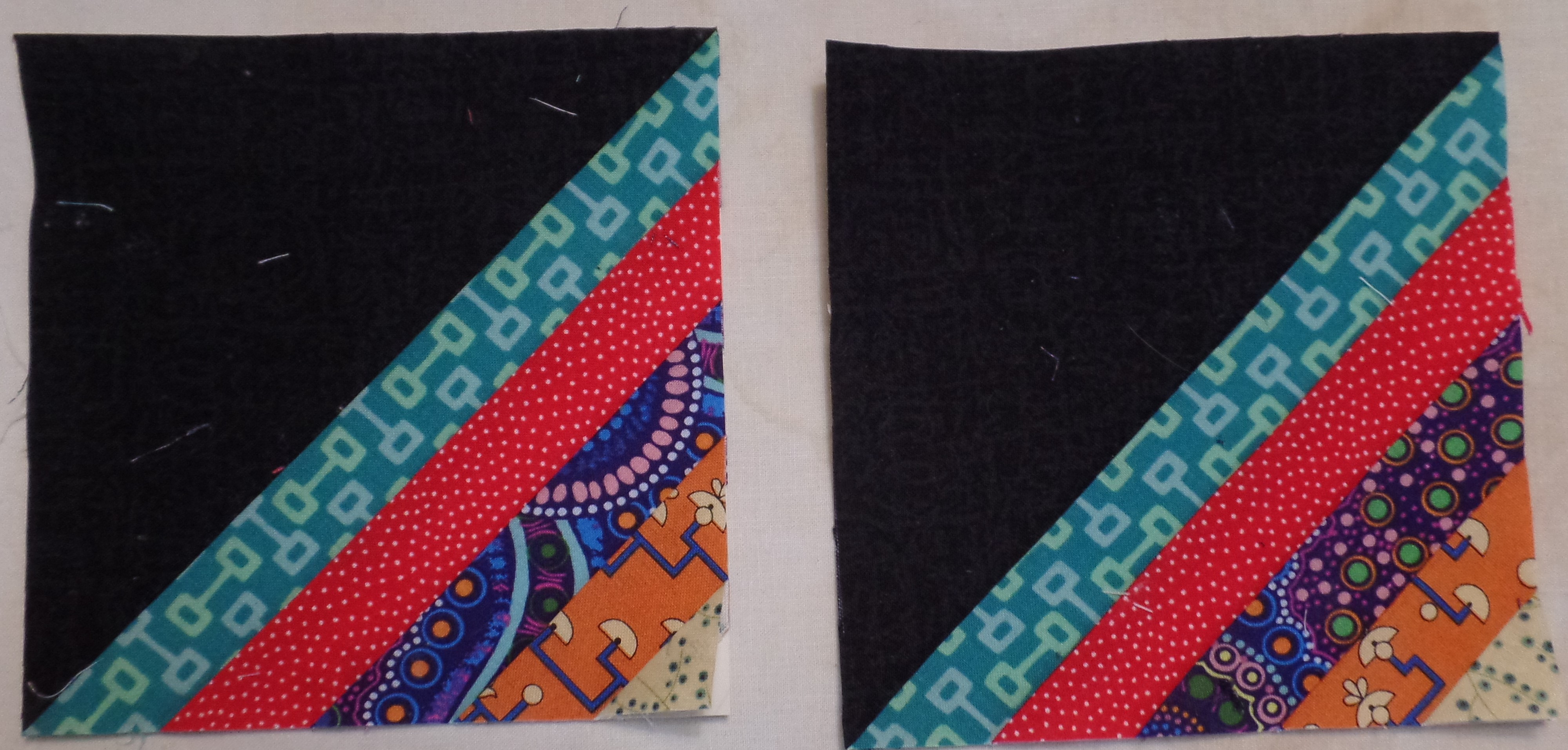 Click HERE for pdf instructions.
January 2018 - Churn Dash - Blue and White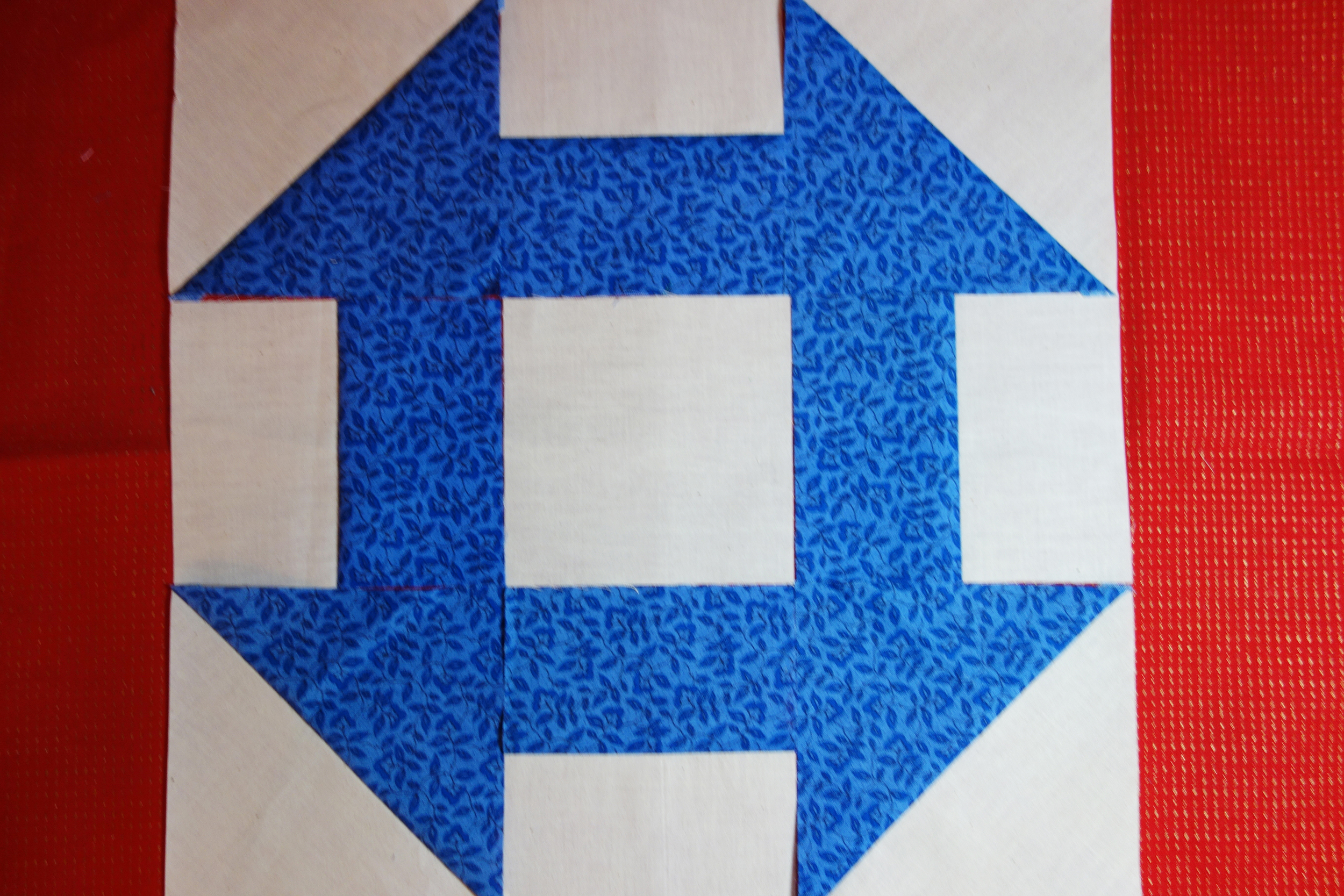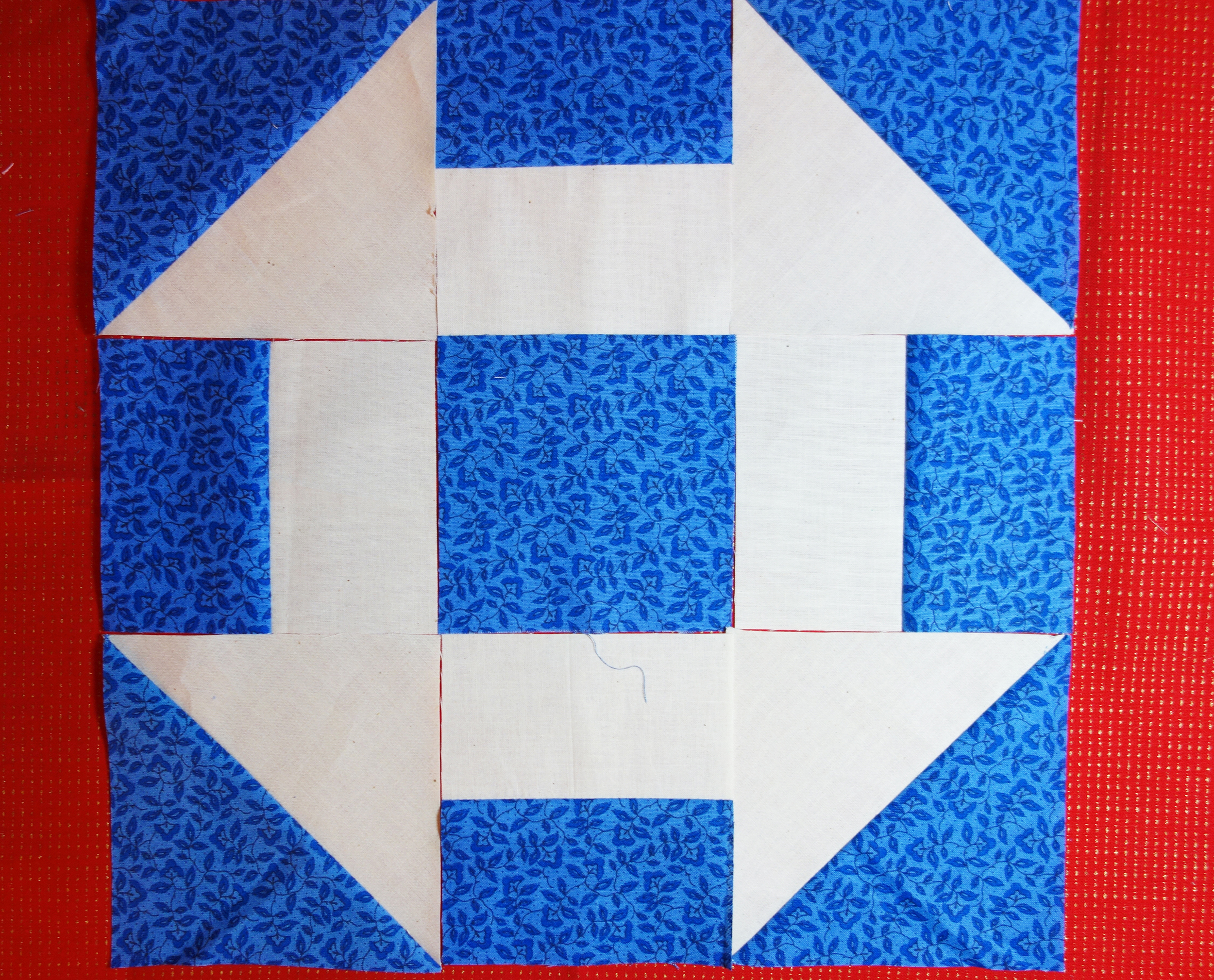 Click HERE for pdf instructions.
November 2017 - No Waste Flying Geese
- FALL COLORS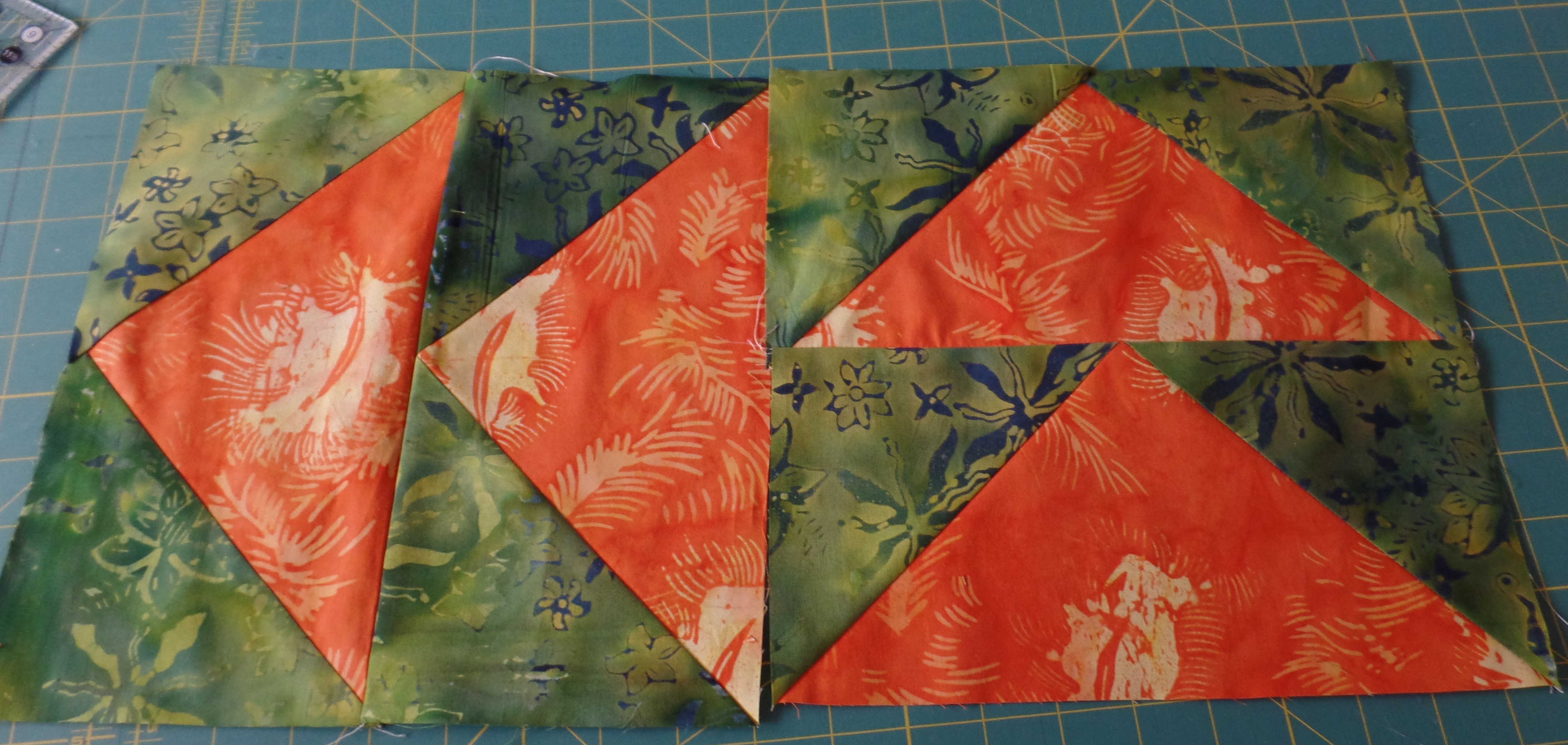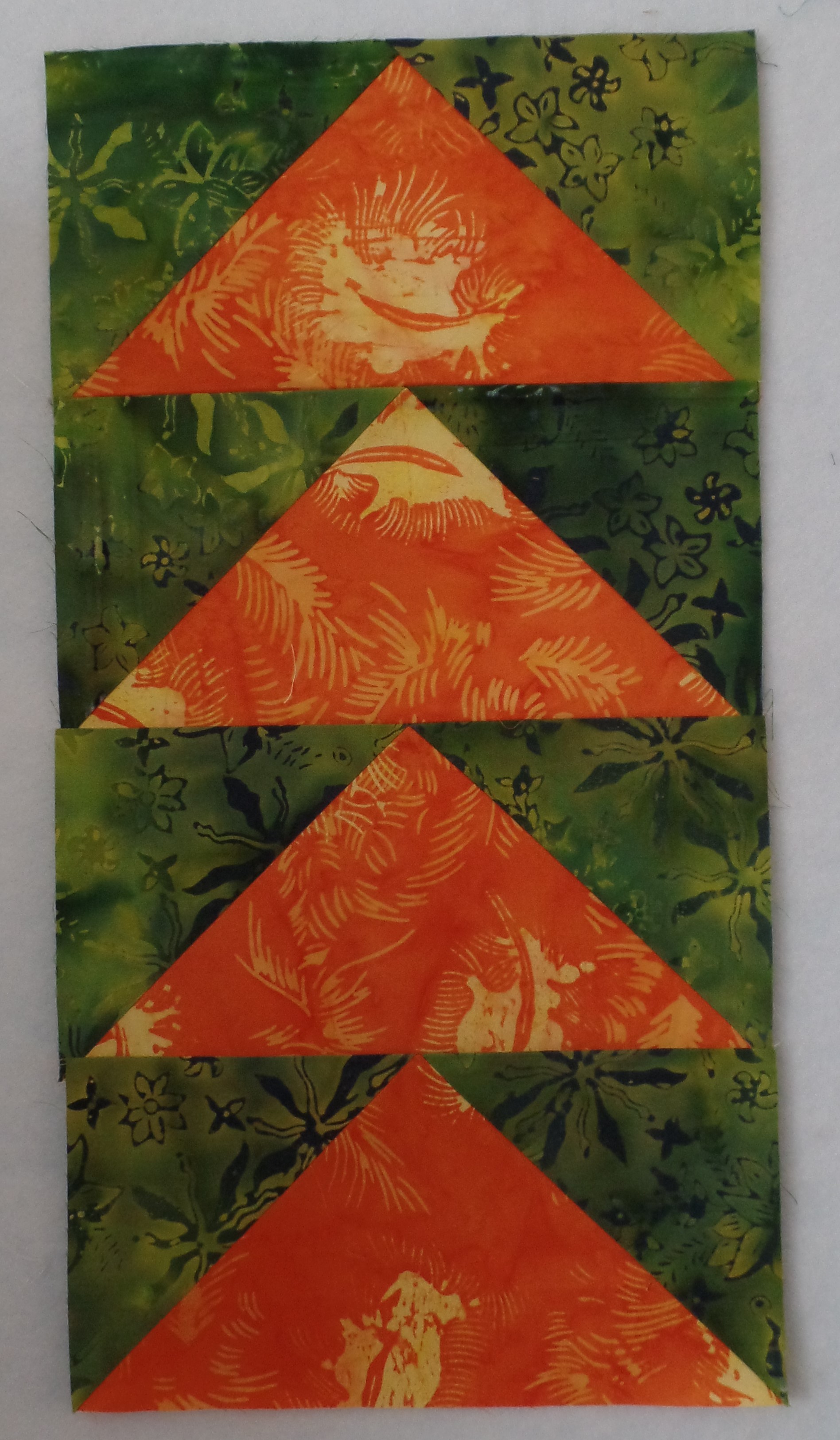 Click HERE for pdf instructions.
October 2017 - PINWHEEL - Red and White

Click HERE for pdf instructions.