Gallery - September 2007
Elsa Posner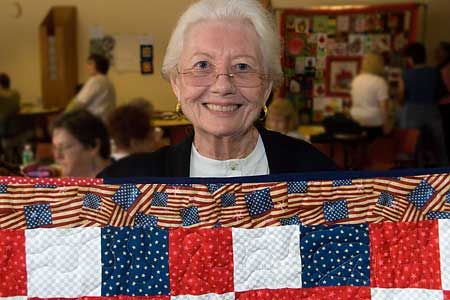 Our Heros by Elsa Posner

This is Elsa's first quilt and she will present it on September 15, 2007 to the Quilter's Guild of Brooklyn. The quilt will be given to a wounded American Military soldier returning from Iraq. It will be given in honor of Elsa's husband Lt. Col. Stephen Posner, who was a veteran of more than 37 years in the military.
Click here to see another image.