Holiday Fundraiser Bazaar — December 10, 2005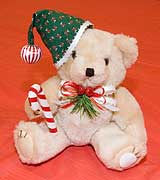 This year's fundraiser was indeed a fun-raiser. Everyone had a chance to socialize, work on some sewing projects, buy a few chances to win some great items, and to try their hand at a couple games of chance to win some fabulous fat quarters for their stash.
Special thanks to Michael Greenberg and Paula Kenney for their many hours of work to get the event off the ground, and to Michael Fung for his help in drawing the many winning raffle tickets.
Absolutely everyone who attended the event contributed in some way, and we thank each and everyone of you. People brought goodies (yum!), and prizes, and fabric — we had many, many, many fat quarters! And everyone was generous as they bought tickets for games, and raffles.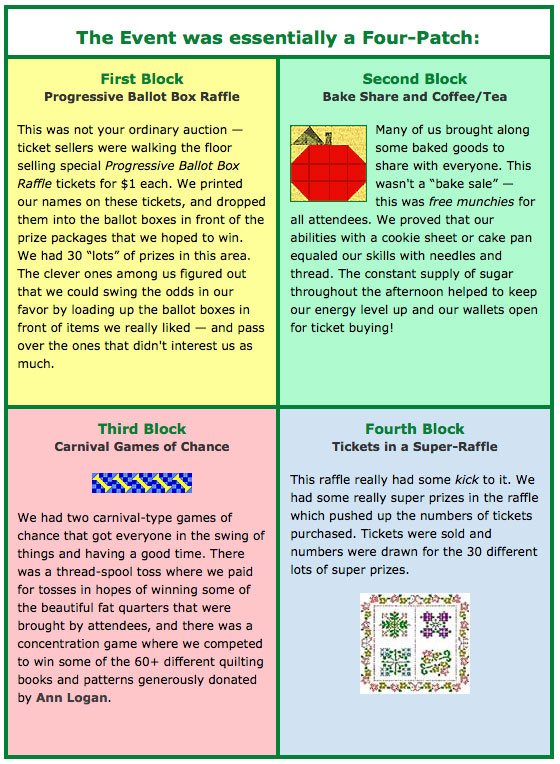 Pictures of the Day's Events
Here's a sampling of activities and prize winners — look at all those smiles!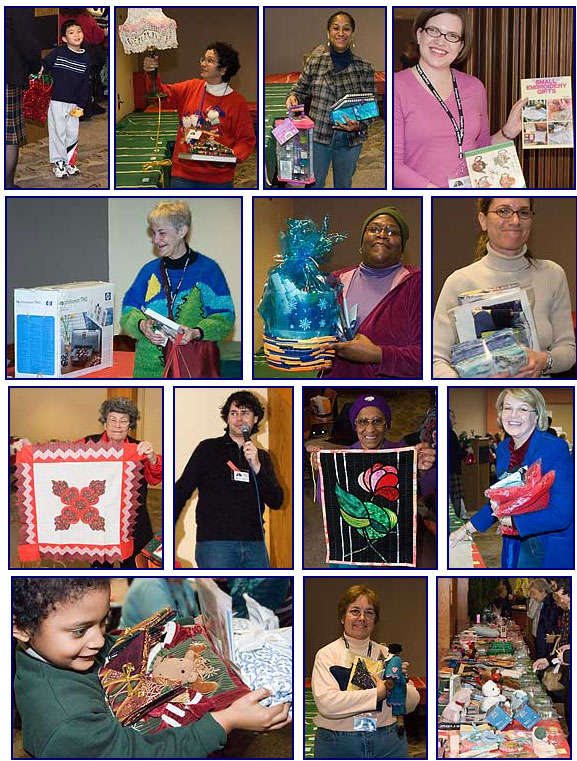 Don't miss the pictures of the Show & Tell items that were shared throughout the day. You'll find those on the December Show & Tell page.