Gallery - Applique
101: Under Water Madness - Can you find at last 9 of the Ninenesses?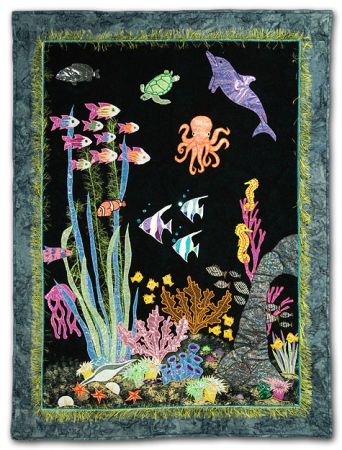 by Mary Anne Ciccotelli
34" x 46"
Made for the Village Squares Quilters 2006 Challenge, the 9th Quilt Show, this quilt was to have a nineness about it. Well, the challenge went wild in this quilt.