Gallery - March 2009 Charity Day
The 2008–2009 Charity Work Day took place March 7, 2009. It was a fun and productive day. Members began working around 9:00 in the morning, and worked well past 5:00 in the afternoon. Here are the first 100 quilts completed during the day: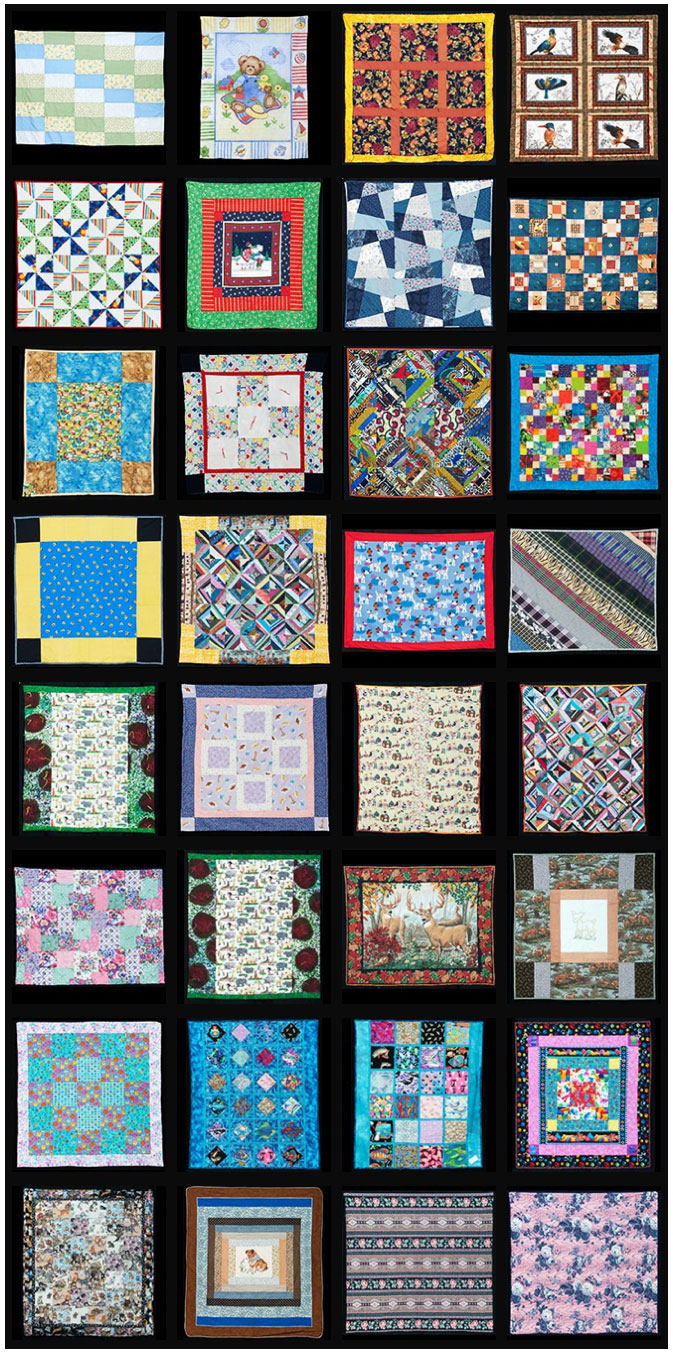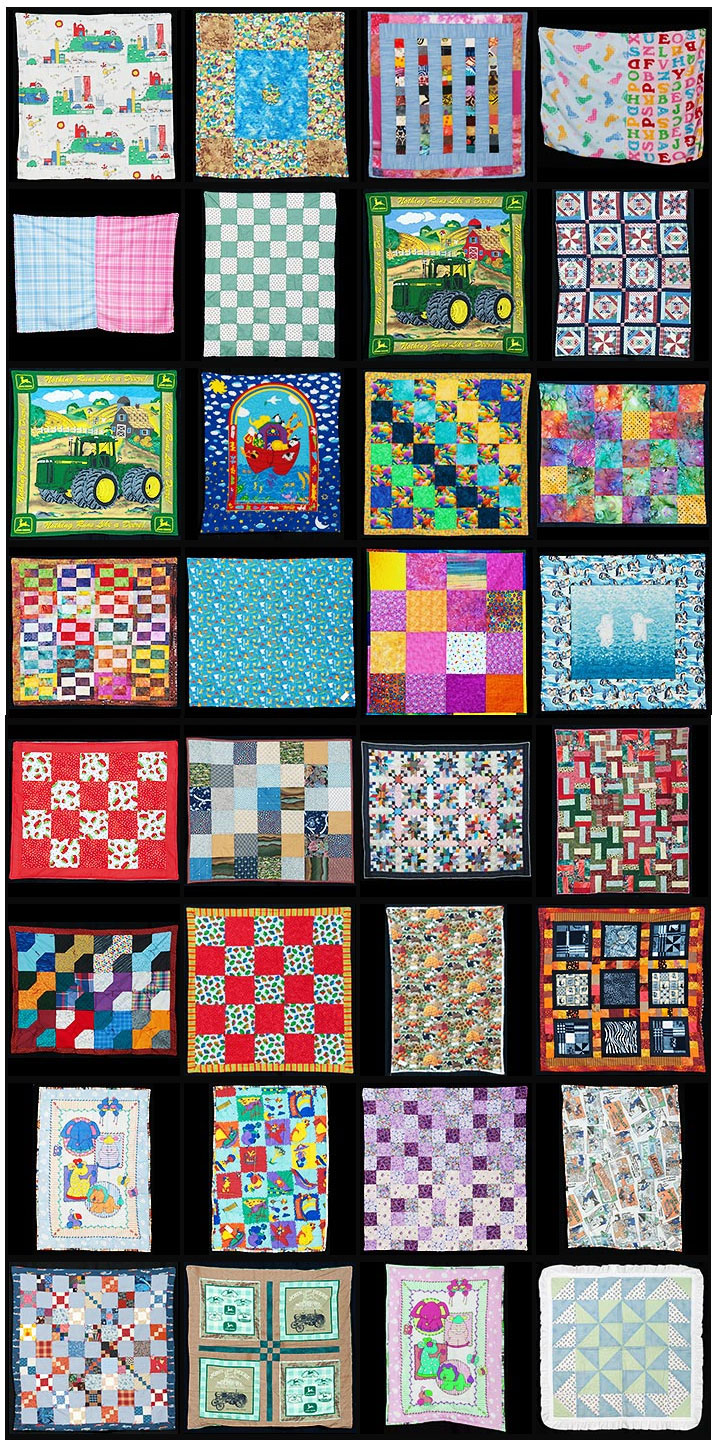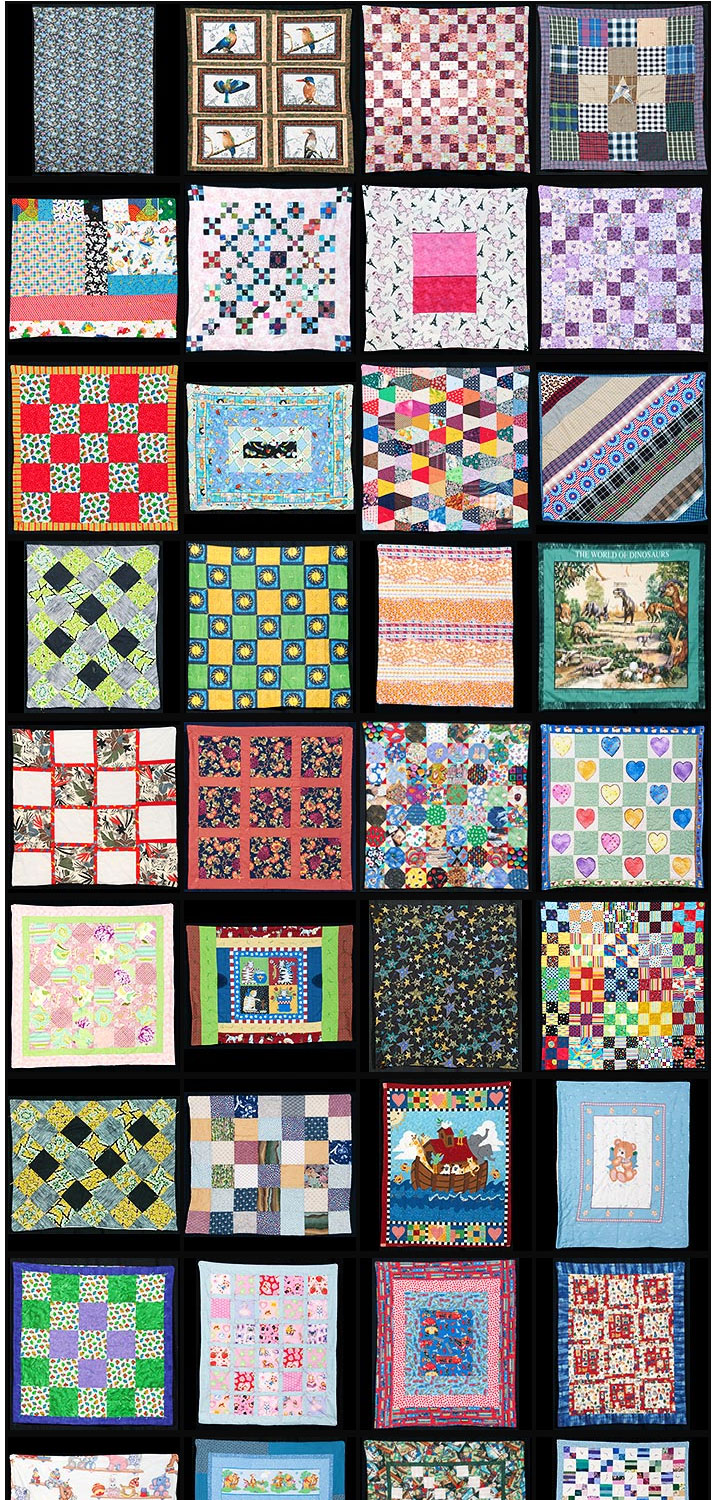 We encourage members to work on quilts for charities throughout year — including over the summer when the guild doesn't meet. We collect quilts to distribute to charities at every meeting. Here are some of the Quilts turned in at other meetings throughout the 2008–2009 guild season.