Gallery - Traditional Pieced Quilts
511: Cosmic Spin by Betsy Vinegrad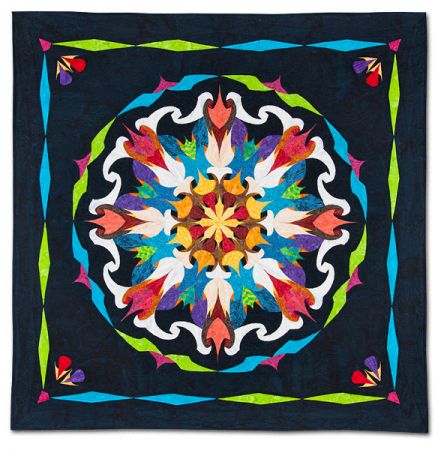 Best Pieced • Viewer's Choice
Quilted by Betsy Vinegrad and Gwen Baggett 59½" x 59½"
I designed Cosmic Spin for RaNae Merrill's book Magnificent Spiral Mandala Quilts, published in November 2010. Paper pieced, it has more than 2,500 pieces and took several months just to complete the top. Originally professionally quilted with contrasting colors, I ripped out the background stitching and re-quilted with matching thread. A learning experience!