Gallery - Traditional Applique Quilts
101: The Magic of William Morris by Maria Abbate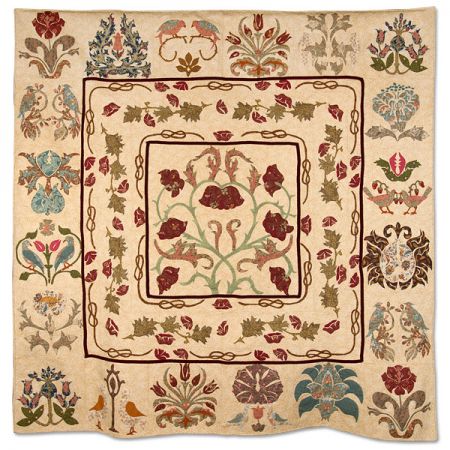 Best Machine Appliqué
Machine quilted. 70" x 70"
This quilt is based on the designs of William Morris and other designers of the Arts and Crafts Movement. These designs were adapted by Michele Hill in her book William Morris in Appliqué (michelehill.com.au). They are designs found in wallpaper and fabric of the era. Most of the fabrics are reproductions of Morris fabrics designed by Barbara Boardman.